What is HDTV?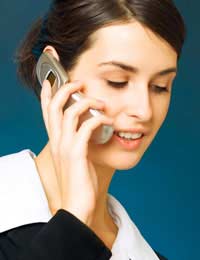 It would seem that everything to do with television and computers is related to HDTV. The four initials are finding their way on to nearly every piece of display equipment: televisions monitors, projectors not to mention television stations but what do they mean?
HDTV
High Definition Television is very high quality video that offers much better images for the viewer. It's a new way of broadcasting images that requires not only the viewer but also the broadcaster, BBC, ITV etc… to invest in new equipment.
Surprisingly HDTV is not a new technology. It was invented in the late sixties but it's taken a long time for the technology to be available at an affordable level.
HDTV signals are required to make the most of HDTV capable equipment. A HDTV will not make standard TV signals look any better. In order to benefit from the improved signal quality, for television at least, you have to be in an area where HDTV is transmitted. At the moment HDTV signals are restricted to a few specialist channels but more and more content will be added over time. Sporting events are particularly popular with broadcasters. Also the new disk formats of HD-DVD and Blue-Ray are capable of carrying a HDTV signal so you can view movies with spectacular detail and clarity.
HDTV Science
Luckily, to help the consumer, the industry has reached a standard for new televisions so that when HD becomes more popular you'll not be left behind. If the product you're buying is listed as HD Ready, then it's capable of displaying at least one of the HD size standards. There are three recognised sizes that HD television can come in. These are called; 720p, 1080i and 1080p. The numbers refer to the vertical lines of resolution, the i for interlaced and the p for progressively scanned. Interlacing is a method of sending lots of information without using as much bandwidth.
Each line of the display is rendered separately but to the human eye it looks like the image is a flat continuous image. Progressive scan renders the whole image from the top down and offers better quality and higher resolution than an interlaced image. So even if the TV equipment says its HDTV ready it may only refer to the lower quality 720p system so if you're after the highest quality possible make sure you go for a model that's capable of 1080p. That's a pixel resolution of 1920 x 1080.
That said it's going to be a few years before we get content at such a high resolution broadcast into our homes so if you intend to change your TV is a few years anyway you can save yourself some money by getting a cheaper model with fewer pixels now.
Quality Judgements
HDTV can carry more than double the resolution of standard TV and DVD signals so clearly the quality will be much better. However, all the content has to be shot in HD to realise the full potential so it's going to be a few years before HD is the standard for television signals.
You might also like...