About Our Site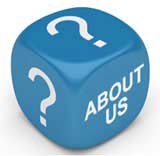 TechnologyBasics was formed to offer a unique reference point on understanding technology and how to work things.
TechnologyBasics explains various aspects of technology deemed to be difficult to understand, or provide an insight into existing knowledge. If you are complete novice to technology or you wish to find out more about a certain aspect of technology, this site will provide you with advice or provide you with curiosity so you will want to explore a technology subject in more depth.
The site is provided in response to a need for a useful resource on the basics of technology. Most technology sites assume you already have technical knowledge and can confuse. This site aims to cut through the confusion.
We cover numerous subjects in the technology area such as gadgets, games, television, sound, internet and numerous other interesting subjects. For example, if you wish to purchase a new mobile phone and you don't know what the best buys or latest phones offer then you would do worse than to read our articles on mobile phones. The articles also offer an insight into how mobile phones work and how to 'text' and make use of the features on your phone. You may find the information more useful than the manuals which come with the phone! The same idea can be related to all the subjects on this site.
TechnologyBasics is useful for 'techies' and 'technophobes' alike and there is always something new to learn or be aware of. The articles on this site are informative and useful and written by experts who have knowledge of the subject areas. It is a useful site to consult in line with our other sites on technology. If you wish to find out about some aspect of technology, try this site out first, then see if there is more information on the topic on our more advanced sites.
The site is updated frequently so it is always worth checking out the information on here, and come back to it on a regular basis.

Related Articles in the 'Site Information' Category...