Setting Up a Home Recording Studio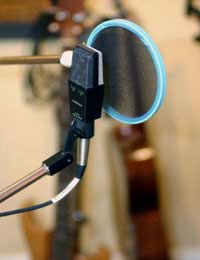 Whether you're a novice musician or a professional recording artist, the idea of a home recording studio can be a dream you've always wanted. Having the ability to record your own music in the privacy of your own home and having the equipment there to play around with needn't be as expensive as you may imagine. Setting up a home recording studio can be a fairly painless task if you know what you're doing.
Location of Your Home Recording Studio
One of the first decisions when it comes to setting up your home recording studio is just where to put it. For many people, there's little choice as there may only be one available space in their home. If you have a choice though, pick a room that is as neutral as possible. Recording your music should be an almost spiritual experience with little outside influence. Another important point to consider is your neighbours. There's no point in going to the effort and expense of putting in a home recording studio only to realise it's irritating your neighbours. If you live in a flat, you could end up causing quite a few problems without the proper sound proofing. Even in some houses, neighbours will be irritated if you're playing your music too loud. Test your isolation by playing something through your speakers and going outside to see if you can hear it. If you can, you may suffer for it further down the line, so either check with your neighbours when is a good time to record, or get some high quality audio headphones to work with. If you want to play your music out loud, set up your studio in a room with carpet, never hardwood flooring, especially in a flat. If you do have wooden flooring, try adding rugs or if you can afford it, some acoustic foam. If you want to go all out, buy the acoustic foam for the walls also. This can cut down your noise significantly and stop any possible issues from complaining neighbours or even family!
Computer or No Computer?
Knowing how you want to do your audio recording in your home studio can be more difficult than you might realise. If you're a complete beginner, you may be unsure about what type of equipment you actually need. The most basic place to start is to decide whether you want to record with a computer or with a device that is considered stand-alone like a digital multitrack. Many people who are just starting off are more comfortable with a computer and there are some fantastic computers out there for home recording.
One of the most accessible systems is the Apple Mac in its many varied forms. Dependent on your budget, you can buy either a desktop Mac or laptop. Many recording artists choose a laptop so they can record on the move also should they need to and the built in software known as Garageband is actually a great beginners piece of software for home recording and mixing. You can of course add to this by purchasing some of the other excellent software out there, but as a beginner it can be a good entry point. If you do get a computer, you want to look for one that has a few firewire interfaces and at least two mic inputs if possible. Also, the mandatory speaker and mic outputs are required and using some popular interfaces by companies like Presonus and M-Audio can be a good place to start. If you decide to use a multitrack, try and get your hands on an all-in-one digital recorder that can record around 16 tracks at the same time. If it has a CD recorder, this is also an advantage as you can burn your audio immediately and get it out there. Overall, it's certainly a better idea to go the computer route if you can as it's easy access, great user interface and generally better value for money.
Choosing the Right Audio Equipment
Once you've found which room you intend to put your studio into, have decided on going computer based or digital multitrack, then it's time to buy all the fun accessories to make your studio really feel like home. One of the most important tools is choosing the best microphone that you can for your budget. Do your research on this and don't scrimp on the expense. A great mic can make your recording sound professional and a cheaper alternative can really add an amateur feel to it. You can buy either a self-powered/USB mic if you want one of those or one that relies on an external interface. The speakers you choose are equally as important as the mic. There's no point in having top of the range input devices if you aren't going to hear them very well due to poor output devices. Go to your local audio specialist and test some of the speakers. Remember you want to be able to hear your creations in the best way possible, so spend here if you can. You can also add in a lot of bells and whistles, - expensive instruments, amps, software and more. It's all about your budget ultimately, but getting the room set up and setting up your equipment means you're already on your way. Remember, get to know the equipment you've bought. Read tutorials on it, play around with it and experiment – you just might be the next big thing!
You might also like...