The Internet and Identity Theft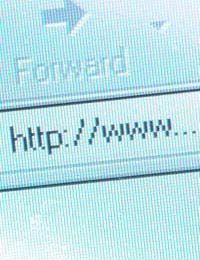 For many people using the Internet on a regular basis, the issue of identity theft will have either crossed their mind or have affected them directly. Statistics suggest that around 1 in 8 people over the last 5 years have been affected in some way by Internet identity theft.
As Internet usage continues to grow and more and more people are banking, shopping and exchanging money and personal details online, there's a few safety tips and pieces of knowledge that everyone should know to prevent them from becoming the victims of Internet identity theft.
Explaining Internet Identity Theft
Most people are familiar with the concept of identity theft, where someone steals something from you that has your personal details on it and then uses it to their own advantage. Internet identity theft is really no different, other than it can often be carried out without you even realising and then it's generally too late when you do.
When you use your computer, it saves information on you and keeps this safe on your hard drive. Most of the time you won't even realise this is happening, as it mainly happens when you're browsing online and your computer will save passwords, logins, addresses and even credit card details. This then leaves you open to having a 'hacker' access that information without you even knowing.
A hacker is a general term used for someone who is computer savvy and who uses this skill to 'hack' into other peoples computers to cause damage of some description. The damage can be to erase files, copy personal information, or in the case of identity theft to use your personal data for his or her own use.
They can easily do this by actively monitoring your Internet usage and stealing whatever information they need as it's sent over an unsecured transmission, or they can secretly install spyware on your computer.
Spyware is a software program that can be installed on your computer from certain websites without your knowledge of it. It then collects all the data an identity theft needs and automatically transmits it back to him or her.
Reducing Your Chances of Internet Identity Theft
There are a number of safety measures you can implement in the hope of avoiding Internet identity theft. One of the main ways of avoiding spyware being installed on your computer is through file-sharing and file-swapping programs. Specifically, programs that allow you to download TV shows, movies, music etc can expose your computer to illegitimate access and heighten your chances of becoming the victim of Internet identity theft.
Always install a firewall on your computer, as this will check incoming and outgoing requests and alert you if anything seems odd. Making sure that your virus protection software is up to date is also mandatory if you want to keep yourself safe from Internet crime. Virus protection should prevent any spyware or worms from infiltrating your personal data on the computer and should delete any suspicious files.
If you decide to shop online, always use businesses that comply with security standards. Most will have this listed on their page and will only accept payments through a secure server. You can tell it's secure as a little padlock will appear when you're using that section of the site.
Often when you're online, you'll receive emails that ask you to log into your bank/Paypal/eBay account in order to restore your service. These emails are spam and are known as 'phishing' messages. Generally they are sent out so that some unsuspecting person will sign in to their account and will unknowingly provide identity thieves with their date of birth, login details, password and more.
What to do if you are a Victim
If you believe you are the victim of Internet identity theft, there are a few places that you should contact immediately. Firstly, contact your bank and explain you believe your personal details are being used against your will.
Secondly, contact the police and explain the situation to them also. They will have procedures in place to deal with Internet identity theft and will be able to advice you on the next stage of action to recover your identity and figure out exactly what your identity has been used for.
There are also a variety of online associations where you can go for advice regarding Internet identity theft, but primarily you should contact your bank and the police.
You might also like...