Tips For Utilising Search Engines Effectively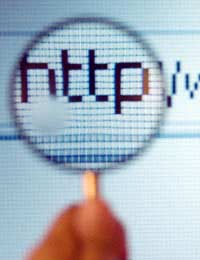 Most of us know the basics of using a search engine. Simply type in relevant keywords, click search, and in no time at all you are presented with a list of relevant web pages; sometimes as many as billions.
Finding exactly what you're looking for amongst such a huge volume of information can sometimes be tricky, however. This is why it can be useful to know a little more about how search engines work, as well as certain tips that can help whittle down the number of pages that appear in your search results.
How Search Engines Work
Search engines work by using automated software programs that survey the internet, retrieving web pages and analysing data which is then added to a search engine index. When you type in a word or phrase into a search engine, the word or phrase is checked against this index, and then the best web pages are returned to you, ranked in order of relevance and importance.
Most search engines will return pages that include all of the words that you have searched for. However, if some of the words in your search do not appear on some of the best pages, then those words may be excluded and the best pages will be displayed.
Very common words such as 'and', 'the' and 'of' are often ignored as well, as they do not provide much information compared to other words in the search. It is also worth remembering that most search engines are not case-sensitive, so there is no need to worry about using capital letters.
Choosing Search Terms
Choosing the right search terms is the first step in finding the information you need. Some things are fairly obvious and straightforward. If you are looking for general information about football for example, then typing in 'football' will more than likely return some pages with the information you are looking for.
If you are looking for something a little more specific however, such as top premiership goal scorers, then typing in 'top scorers premiership' will yield more accurate results. It's all about finding the right combination of words in order to root out the information you are looking for.
Phrase Searches
Sometimes you will only want results that include an exact phrase, such as when looking for song lyrics for example. Although a song lyric such as 'how many roads must a man walk down?' is recognisable to most people, a search engine won't necessarily know that you are looking for this particular song because individually the words are fairly general. This is why putting your search into inverted commas; "how many roads must a man walk down?" is more likely to give you the result you are looking for.
This is also useful when looking for proper names. For example, if you search for 'James Brown' you will not necessarily be directed to information about the popular artist, but to every page on the internet that includes these fairly common words. By putting the name in inverted commas ("James Brown") you ensure that you only get results where the two words appear next to each other and in that order, increasing your chances of finding the Godfather of soul, and not simply the homepage of a man named James, who likes the colour brown.
Negative Terms
There are many ambiguous words in the English language and this can make searching the internet difficult. The word 'bank' for example can mean both a financial institution and the edge of a river. However, there is a way of making sure that you get relevant results, by making it clear which meaning you want to avoid.
This can be done by putting a minus in front of a word relevant to the meaning you don't want, for example typing in 'bank –money' is more likely to yield results that exclude financial institutions. The same can be said for the word 'bass'; it can mean both a genre of music and a type of fish. If you're a keen fisherman but not too into your modern music, then you can avoid being bombarded with urban beats by simply typing in 'bass –music'.
You might also like...