Mobile Phones and How to Pick the Right one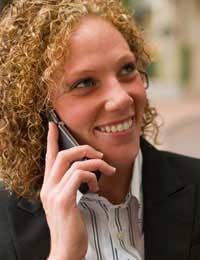 Choosing a mobile phone used to be a simple task. You just chose the one that you liked the look of most. They all made phone calls and sent text messages but now there's so much more to take into account. No longer do we just make and receive voice calls and text message. Now phones are the hub of all our communication needs.
The range and style of mobiles has widened so much that there's pretty much a model to suit all needs and a range of costs to go with it. All phones still do the basics and no matter what model you go for you'll still be able to make calls but there's plenty of other stuff to take in to account.
Camera
Many mobiles have cameras on them now and will let you take snap shots to send to friends. Some can even take video clips that you can send or download to your PC to edit into mini blockbusters.
Internet
If you can't bear to be away from the online world you can take it with you. Many mobiles will let you surf the web while you're on the go. Perfect for finding the nearest shops or getting the latest sports scores. Not all sites will works and the smaller the screen the more difficult it can be to see the details but it's better than nothing.
Email
If text messaging isn't enough for you some phones now have fully functioning email software that lets you send and receive emails from your account. Set-up can be a bit fiddly but once you're up and running you'll never be far from the office.
Screen
The larger the screen the more information you can see this is especially important if you're planning on using the phone for web surfing so take this into account if you're going to use it for the Internet.
Bluetooth
If you plan to use your phone in the car then it's a good idea to get one with Bluetooth capabilities. This will allow you to connect a hands free kit without the hassle of wires and connection kits.
Contracts
Often overlooked when buying a new phone is the contract that comes with each device. Make sure you get one that suits what you're going to be doing most on the phone. If you take lots of pictures ensure that your contract lets you send them to others or if you plan to surf the Internet make sure the charges aren't astronomical.
Buy a Phone
Taking into account everything that a mobile can do make sure that you get the one that suits your needs most closely as in most cases you'll be tied into that phone for at least a year before you can change it. If you're not going to surf the web a smaller screen will do if not get the biggest one you can afford. Don't be drawn in by the coolest looking phone and check that it does everything you need it to before you part with your hard earned cash.
You might also like...