The Advantages of Smartphones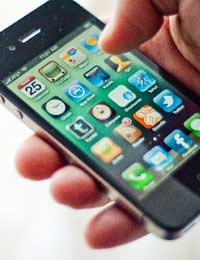 The term 'smartphone' has entered the English language in recent years and become almost as prevalent as 'mobile phone', yet many people are still unsure exactly what a smartphone is and how smartphones differ from regular mobile phones.
Some think of a smartphone as one with touch-screen capability and it is true that many smartphones do indeed have touch screens, but not all smartphones have touch screens and not all touch-screen phones are smartphones.
Another common misconception is that a smartphone is one that boasts similar functions to a personal digital assistant (PDA). Again, while it is true that smartphones do offer PDA-style functions, not all phones with PDA-style functions can be considered smartphones. Many regular mobile phones have features such as a calendar, alarm, note pad and task manager.
Improved Functionality
In simple terms, a smartphone is a phone that allows applications (apps) to be installed on it to extend and enhance its functionality. There are, of course, other differences. For instance, while regular mobile phones have a user interface that varies depending on the manufacturer, smartphones have far more powerful operating systems.
Smartphones allow multi-tasking too. For instance, it is possible to write a text message or email while the smartphone's web browser loads an internet page in the background. Regular mobile phones may offer a basic form of multi-tasking, such as allowing a function to stay active in the background while an incoming call is taken, but nothing more sophisticated.
So, in effect, a smartphone combines the power and features of a mobile phone and a computer into a single, pocket-sized device. This gives a smartphone many advantages over a regular mobile phone.
Stay Connected
For instance, a smartphone makes it easy to gain mobile access to the internet, allowing the user to stay connected to social network websites, shop online, use internet search engines and get all the latest news and sports information. A smartphone user can also receive, read and write emails, no matter where he is and some smartphones come with a selection of basic business tools, such as a simple word processor, database, spreadsheet and presentation software.
A smartphone will also take over the role of a PDA, with a voice recorder, calendar, note pad, calculator, address book and many other features designed to keep the user's personal life and professional life running smoothly. Most smartphones include a camera to allow photographs and video clips to be captured and shared, while some offer global positioning systems (GPS) with satellite navigation (sat nav).
There are people who want a mobile phone to do nothing more than make and receive phone calls or send and receive text messages. The advantages of smartphones will be lost on these individuals, but most will revel in the smartphone's range of functions. After all, there is little point in carrying around a camera, video camera, MP3 player, voice recorder, GPS and sat nav system, PDA and portable games player when a smartphone can do the lot – and most of it to a very high standard.
You might also like...