How to Add Software to Your Computer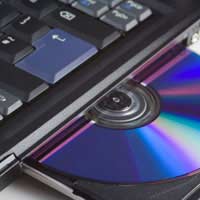 To those in the know adding software to a computer is simple. But if you're not sure how to go about it there are some simple steps you can take to make sure everything goes smoothly. The first thing to do is to identify what software it is that you need. Getting a clear idea of what it is you want to achieve will narrow down the field. Do an Internet search to see if there are any websites that can recommend some software. Track down any reviews of any applications that would seem to fit your bill to see what others thought of them and how they perform.
One you've decided exactly what it is you need then you can begin the process of getting the software. You can buy most of the software you're likely to need from stores such as PCWorld. These have a vast array of applications and all are helpfully organised into easy to search sections. Before you go to the store though you need to collect a few details about your PC.
Specifications
There are some important specifications you need to note before trying to get software for your PC. The speed of the processor and the current operating system are the two most important details. You may also need to know the details of your graphics card. This is especially important for games. When you find the software you're looking for check the box for the requirements. These are usually listed on the side of the box. Don't despair if they don't match your computer as many applications use them as a guide only. If the basic specification is lower than yours then you've nothing to worry about.
The most important piece of advice we can offer is that when you get home with your new software take a moment to read the installation instructions. Many times software will need things to be done in a certain order to absolutely ensure that the installation goes smoothly. You may need to disconnect peripherals such as printers and scanners. This might sound like overkill but there's often a very good reason for the precautions.
Getting Started
Once you have un-plugged or turned off the necessary simply press eject on the CD tray and insert the disc. In most cases the installation will begin automatically and all you have to do is read the instructions and wait. It's best to give installers plenty of time to work as they can look like they're not doing much but aborting the install half way through may corrupt any existing files. If the software doesn't automatically begin to install then navigate to the CD drive and there you should see a file called Install or Autorun. Double click this to kick everything off manually. Once the process is over it's best to restart your machine to ensure that everything is working fine and to give yourself a fresh start. If your software doesn't work straight away check the manufacturers website for updates as problems are often rectified after the release of the CD.
It's becoming increasingly more popular to download software from the Internet and the process is much the same. Make sure you check your specification and also be wary of sellers with expensive software at very cheap prices as these are likely to be dodgy pirate copies.
Adding software to any PC is a simple enough task, just remember to identify exactly what it is you want to achieve, check your specification and follow the installation instructions to the letter and you should have no problems at all.
You might also like...