What is Vista and can I Upgrade my PC?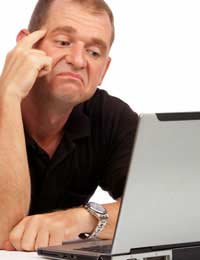 There's little escape from the marketing machine that is Microsoft and it's new operating system called Windows Vista. Around six years in the making, Vista is Microsoft's most advanced and up-to-date software for running your computer. With 95% of the world's computers running a version of Windows there's little chance you haven't at the very least heard of Windows.
What is Vista?
If you've ever used a computer you'll know that you use it by opening folders and documents that are represented by icons and images. This is a graphical user interface; everything you are doing is represented by pictures on the screen. Of course what's happening underneath is much more complex. Various sequences of code and complicated data actions are taking place. If you were to see this it would just look like lines and lines of gibberish. Vista is the software that does all this. It does the complex code crunching in the background while displaying it to you in a more human friendly way. It manages the whole operation of a PC from boot up to shutdown and everything in between.
There are several different version of Vista available and though they all do roughly the same thing the more you pay the more options you get. Even the basic version will allow you to operate all the latest functions and software though.
Upgrade
It's not all that simple though, as you'll have to check that your computer can handle the upgrade to Vista. With so many new features, the software requires some fairly recent hardware to run. Microsoft has removed some of the guesswork by releasing an application that assesses the suitability of your hardware and which version of Vista it will be capable of running. To get it go to the Microsoft website and download the Windows Vista Upgrade Advisor.
If the result is positive then all you have to do is get to the nearest retailer and purchase your copy. Make sure you back everything up before you start with the upgrade. It's unlikely that anything will go wrong but it's better to be ultra careful with your precious data. If you can't run Windows Vista then it's probably time to upgrade your PC anyway. The latest computers will all run Vista much more reliably than something that's been around for a few years.
Incompatibilities
As with all new software there might be some incompatibilities with older add-ons such as printers and scanners so it's also worth checking with manufacturers that software exists to enable you to use printers and the like with Vista. If not there's not much you can do other than buy new kit that will work with it.
Homework
There are several versions of Vista so do some research to find out which will suit your needs most closely but remember the more you pay the more functionality you'll get. The Vista operating system will make your computing life easier and let you do more. Just make sure you have the right hardware before you begin to save yourself any headaches later.
You might also like...