Setting-Up a Blog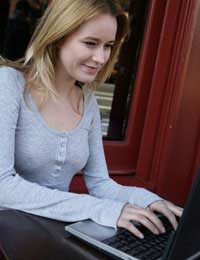 The Internet has seen many fads and changes over the years and it's difficult to gauge what will still be around this time next year. Blogs though are one phenomenon that have stuck around for several years now. Online journals aren't very different from written diaries in electronic form. They can take in the very mundane everyday aspects of our lives or be news sites that inform and educate. There really are very few rules over what is and isn't a Blog.
Interestingly there's money to be made from blogging too. There are a few stories out there of people becoming so popular through their Internet dairy they've been able to give up the day job and write full time. It's rare and takes a lot of input but it's been done. The best thing is that it's very easy to create your own Blog.
To Host or be Hosted?
The first thing you have to decide is what your Blog is going to be about but when you've decided you have an equally important decision to make. Should you host your own site or have someone else do all the hard work for you?
If you choose to host your own Blog you'll be able to pick your own name for the address as long as it's available. This means you'll be in full control of what you can publish and design and look of the site. It also means you'll have to familiarise yourself with writing code for the web or know how to install one of the many blogging applications onto a web server. It's not as difficult as it sounds but it can be daunting if you're not web savvy. It will however cost you money, probably not much a year but nonetheless you'll be paying for the service.
If all that sounds too complicated you can have someone else do all the hard work of setting up the Blog and design. The disadvantage here is that you aren't in full control of the site and if the company goes bust you'll lose everything. Also you'll have to take an address that might not be all that great. Also you might have to run adverts on your site that won't be generating revenue for you. The good news though is that most of these services are free so if you're just setting up they can be a great way to dip your toes in the blogging ocean.
Keep It Up
The most popular Blogs tend to be ones that are updated regularly so make sure you write as often as possible and send links to your site to everyone you know. That way you're more likely to rise up the search engine rankings. The more readers you have and websites linking to your Blog the more likely you'll be found by others. Remember though just because it's a Blog doesn't mean you're exempt from copyright or matters of defamation or slander so check your entries carefully before posting.
You might also like...