Using The Internet for Planning a Holiday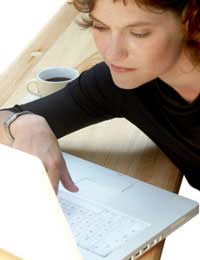 You know the traditional way of booking a holiday. You spend hours traipsing up and down the high street. You look in all the travel agent's windows and then, when you finally decide which is the best deal, you go in. Then you're told that that holiday isn't available anymore and you have to choose another that's usually more expensive than you were planning. Well the Internet has changed all this.
Book With Ease
You can still spend hours walking up and down the high street dodging pedestrians as you go if you want, but it's much easier to book your holiday from the comfort of your arm chair. Not only that, but once you've chosen your destination, you can find out all about the area and what's on so you're fully prepared for the experience you're about to have.
Booking a holiday online is easy. There are still sites that offer the traditional package tours. All you have to do is pick a destination that suits and choose the price range, then you'll be presented with a range of hotels and departure dates to suit. If you're a bit more adventurous you can book all the elements of a holiday separately. This way you choose the flights, hotel, and any extras, all to suit your own preference.
One of the great advantages of booking on the Internet is the research tools available to you. You can use sites such as Trip Advisor to check reviews of hotels all over the world. These are submitted by people who've paid to stay there so are, perhaps, better than any other kind of review. Beware people complaining about personal tastes though, just because someone doesn't like the curtains doesn't make a hotel a bad place to stay, for example.
Look Before You Book
There are several sites that cover the tourist attractions in the area you'll be visiting. The simplest way is to use the tourist board of the country you'll be visiting, though a quick Google search can also throw up some interesting places to see.Booking your holiday on the Internet allows you to take advantage of special deals and offers that the main tour operators can't always match. Pricing your holiday separately can give great savings. Not only are the cash savings a real advantage, but the time saved visiting travel agents is very handy. Make sure you book all elements of your trip, and keep all the receipts and booking references safe, as unlike a tour operator you'll have to account for all the various stages of the holiday yourself. There won't be a representative to offer help and advice if you book everything yourself, so make sure you've done plenty of research about the place you're visiting beforehand.
Money Savings
The best things about booking your holiday over the Internet are the price savings you can get, and the freedom and flexibility it gives you. Take your time and don't book at the first sign of a cheap deal. Shop around, and do some research on the hotels and places you'll be staying, and you'll be guaranteed a successful holiday.
You might also like...