How to Watch Movies and TV Online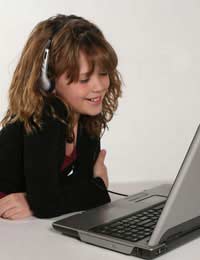 Since the arrival of high-speed broadband into many homes it's now possible to watch television and video online. The main broadcasters seem slow to catch-up to this new phenomenon but they're getting ready and in the meantime there are a number of ways you can get content from the internet.
Major Networks
The fist major broadcaster in the UK to offer an online service is Channel 4. Its On Demand service allows you to watch many of its top rated shows on your PC. Best of all the software is free and in many cases so are the television programmes. Channel 4 also offers a rental service where you can download and watch some movies and programmes for a small fee. These are only for a restricted time though and aren't yours to keep. Similar offerings are going to be available from the BBC and ITV networks in the near future.
If you have Sky TV and subscribe to their packages you can also watch a selection of movies and sports online. You can only do this if you are already paying for satellite TV but it does allow you to make the most of that subscription. There are also a few websites that relay live major sporting events though the quality is poor and costs are expensive.
That said there are plenty of alternatives that allow you to watch TV programmes and films online. It's not quite Coronation Street and Eastenders but there's plenty of really good stuff around to keep you interested. There aren't that many movie sites that legally allow you to download and or watch videos over the Internet. There are however, plenty of television programmes available for you to view.
Online TV
YouTube is, perhaps, the best know of all video sites. Not only can you watch video on the site you can also broadcast your own stuff on there. There are hundreds of thousands of videos of varying quality but there's some very entertaining material on there if you can take the time to search it out. More and more people are discovering the YouTube site so its popularity is growing and major players in the broadcasting world are beginning to put content on the site; even the BBC is getting involved.
Free Alternatives
One of the best services available is from a company that distributes some software called The Democracy Player. This application is much more TV like than video sharing sites such as YouTube in that you have channels that you navigate around to get content. There are some American TV networks that put news and documentaries on the Democracy TV network and the quality of the programmes is generally high. There are over 1000 channels of television to be explored on the Democracy network.
A relative newcomer to the market of online television is Joost. At the moment you have to be invited to become a member of the Joost club but getting an invite isn't all that difficult if you do a quick search of the Internet you'll find people with invites to give out for free. Membership of this, not so exclusive club, gives you free access to some of the most compelling free television available. There are programmes you won't recognise but each channel is professional produced and the software make your PC into a very capable television set that has great quality video and audio to boot.
In the very near future watching television and movies online will be part and parcel of every day life. The speeds of broadband Internet access mean that soon you'll be able to pick and choose what television and movies you watch and at what time you demand.
You might also like...